Building electronic payment platforms is oftentimes a real technological challenge. Most companies operating in the electronic payment industry either as merchants or Payment Service Providers encounter the pain of integrations with multiple payment gateways. From processing bank cards, issuing vouchers to integrating various digital wallets or mobile payment systems.
This result with complex payment platforms that quickly turn into legacy applications hindering their ability to innovate.
Based on years of experience of its founders in the financial market and payment industry, NBK has developed a white label digital wallet to help its customers face those daily challenges and focus on what really add values to their business
---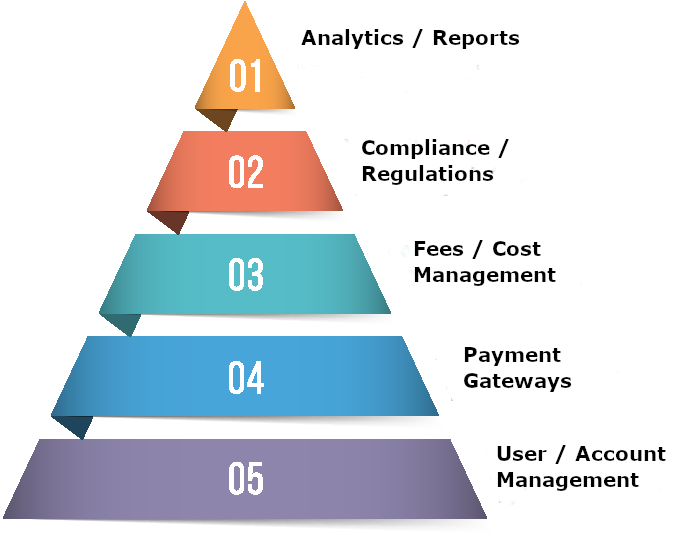 As an organisation of NBK Wallet platform you are able to provide your customers or partners with secure and compliant digital wallets. And also decide on what payment gateways can be used to provision them.
The platform comes already with integration to popular payment gateways like Stripe, Paypal or Open Banking but it also lets you plug in your own payment gateways.
Transactions from payment gateways are monitored and thanks to our fees calculation engine, you have a clear insight in each of your transaction fees. Giving you more transparency on the running cost of your services.
You get multi level reports, at organization and account levels, thanks to our analytics engine. Which helps you take data driven business decisions.
Our compliance rule engine helps you define KYC policies which you can enforce by attaching them to your customer accounts.
---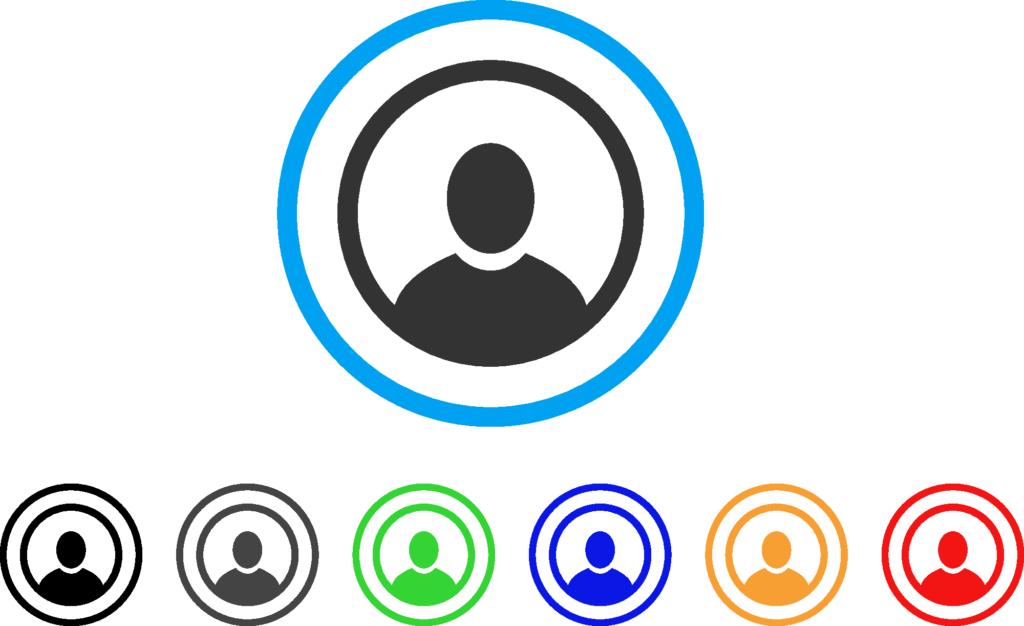 USER / ACCOUNT MANAGEMENT
Institutions or companies operating in the payment industry or providing financial services oftentimes need to maintain ledgers of their customer transactions, sometimes in isolated and unsecure storage system.
With its user and account management component, WLDWP brings secure and robust user data management to the digital payment landscape. User data and transactions are encrypted in transit and at rest. Making it impossible for anyone to tempered with your customer data.
We let you operate your own fleet of secure and compliant digital wallets on behalf of your customers. Your customers can have multiple virtual accounts. With each account having specific attributes such as a currency or and expiry date for example. Customer accounts can also be grouped into virtual entities called Wallet Plans on which you can enforce common regulatory and compliance rules.
WLDWP modular architecture allows for a smooth integration to your existing customer base. Thanks to our REST APIs, you can set up real time processes for creating accounts for your customers as they register with your platform or use any other mechanisms that suits your current architecture.
---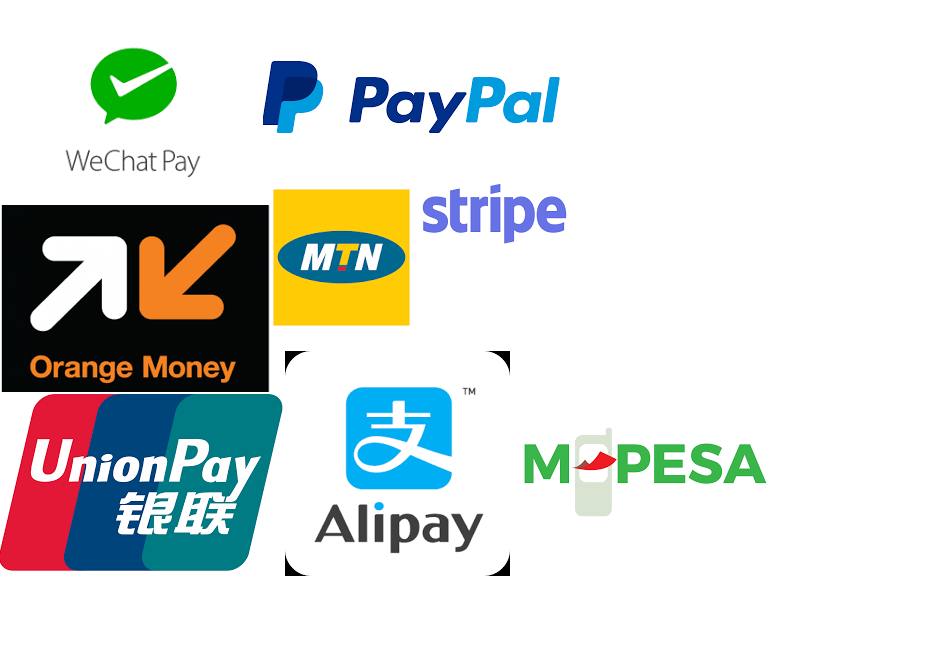 PAYMENT GATEWAYS
Beside the fact that we consider security as our first priority, WLDWP has been also designed with flexibility in mind. Cash in and cash out operations mostly originating from payment gateways are considered separate transactions to the ones taking place from inside the wallet platform.
Thanks to our reconciliation engine, payment operations are automatically reflected in customer wallets in real-time.
This allows for new payment gateways to be seamlessly integrated into the WLDWP. In order to help you get onboarded quickly we went ahead and integrated a wide range of payment platforms. Our basic offering comes with integration to payment platforms from card processing gateways like Stripe, Paypal to mobile payment platforms like Alipay, WeChat Pay and MTN Mobile .
Most fintech companies in the payment industry most of the time have their legacy payments which they need to integrate with our wallet platform to provide their customer with a highly reliable and secure digital account management system. They can easily plug their legacy payment gateways into WLDWP in various ways that are completely transparent to their customers.
---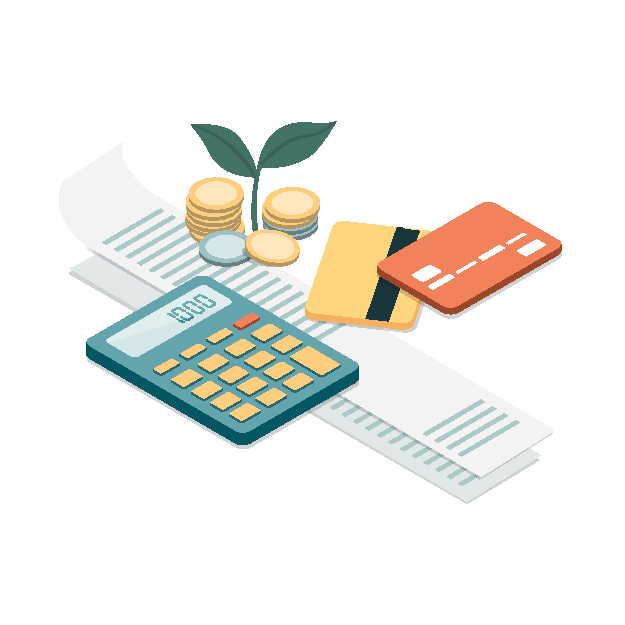 FEES / COST MANAGEMENT
It has long been a pain for payment and financial institutions to identify running cost generated by huge amount of daily transactions from customers and partners. Being able to monitor and measure accurately those cost can sometimes make a big difference when it comes to providing customers with cost effective financial services.
WLDWP Fees Engine helps you get more insight on your service costs by generating for each transaction, the fees related to the payment method used and also the overall cost of WLDWP platform usage.
This helps you optimize the pricing policy for your services making them affordable to a wider market segment.
Our Cloud-Native culture helps us in making sure that you don't pay any running cost when there is no transaction happening on your account fleets. Because as you, we strive to offer the best cost effective service to our customers.
Your organization setup comes with default fees for the payment gateways that we support. But you can also register any fees that you've agreed upon with payment gateway providers.
---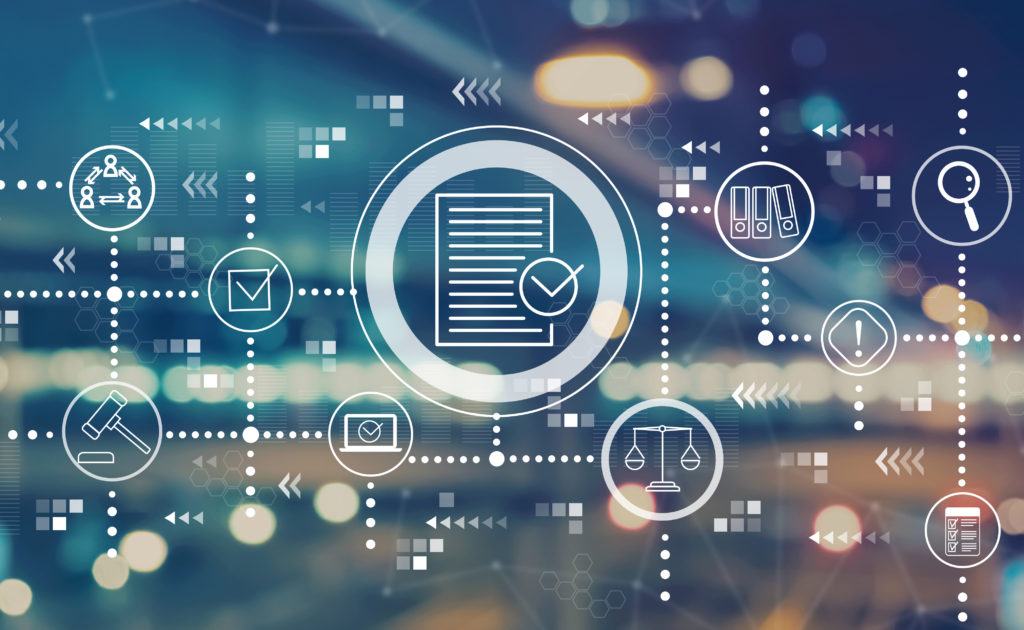 COMPLIANCE ENGINE
Compliance has always been a pain point for many Fintech companies where it's always a technological challenge to enforce real time compliance and regulatory rules on each transaction happening within their payment platforms.
WLDWP takes away this burden and helps you focus on what really add value to your business.
With WLDWP compliance features, you can define KYC rules based on transaction amount, regions or user profiles. And then attach those rules to multiple groups of wallets. For a given region, you define thresholds at which, users are asked to provide certain KYC documents. WLDWP will make sure those rules are enforced for every transaction that meets the criterias you've defined.
In order for you to manage your customer KYC documents, we provide you with a dashboard for validating or requesting new documents.
For more advanced features, such as real time document processing, WLDWP is integrated with third party KYC providers. We also make it possible to extend our existing KYC process in order to meet specific compliance requirements.
---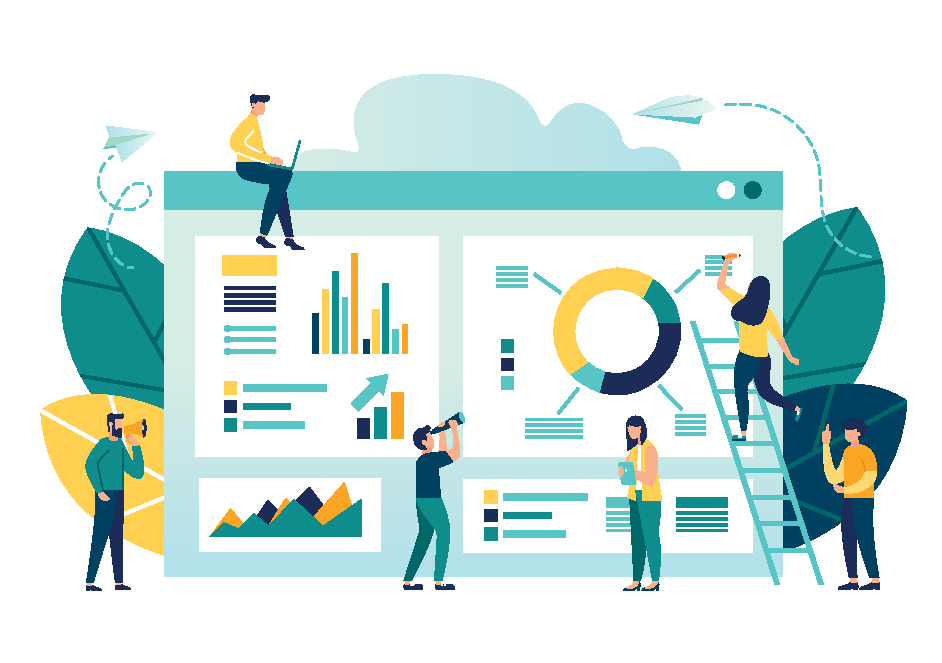 ANALYTICS / REPORTS
With WLDWP real-time analytics, companies can take a more proactive approach to anticipate trends or detect fraudulent activities. You no longer needs to maintain long running batches for generating periodic reports.
Real-time analysis of payment and financial transactions helps identify platform and payment gateway errors that could impact customer journeys and conversion rates.
By applying our fraud detection algorithms, you get alerted on suspicious activities. You also get
reports based on customer activities, account transactions or integrated payment gateways availability.